In a company, account management software lowers expenses, strengthens collaboration, increases productivity, accelerates efficiency, and minimizes errors. This is why you must be careful when selecting accounting management software. Here are a few of the most crucial elements you need to consider when Choosing a Small Business Accounting software.
Software Types That Every Business Must Have
You cannot find the proper fit if you do not know what your company needs. Finding out why you need accounting software is the first step. Is it to make some procedures more efficient? Is it to guarantee the automation of time-consuming bookkeeping tasks? Is it to better handle wages and inventory? What is required for your firm to expand further? You can list the top features you need in accounting software and work your way down from there. As an illustration, TallyPrime offers all the essential components of business management, such as payroll, cash flow, credit, automation, and inventory.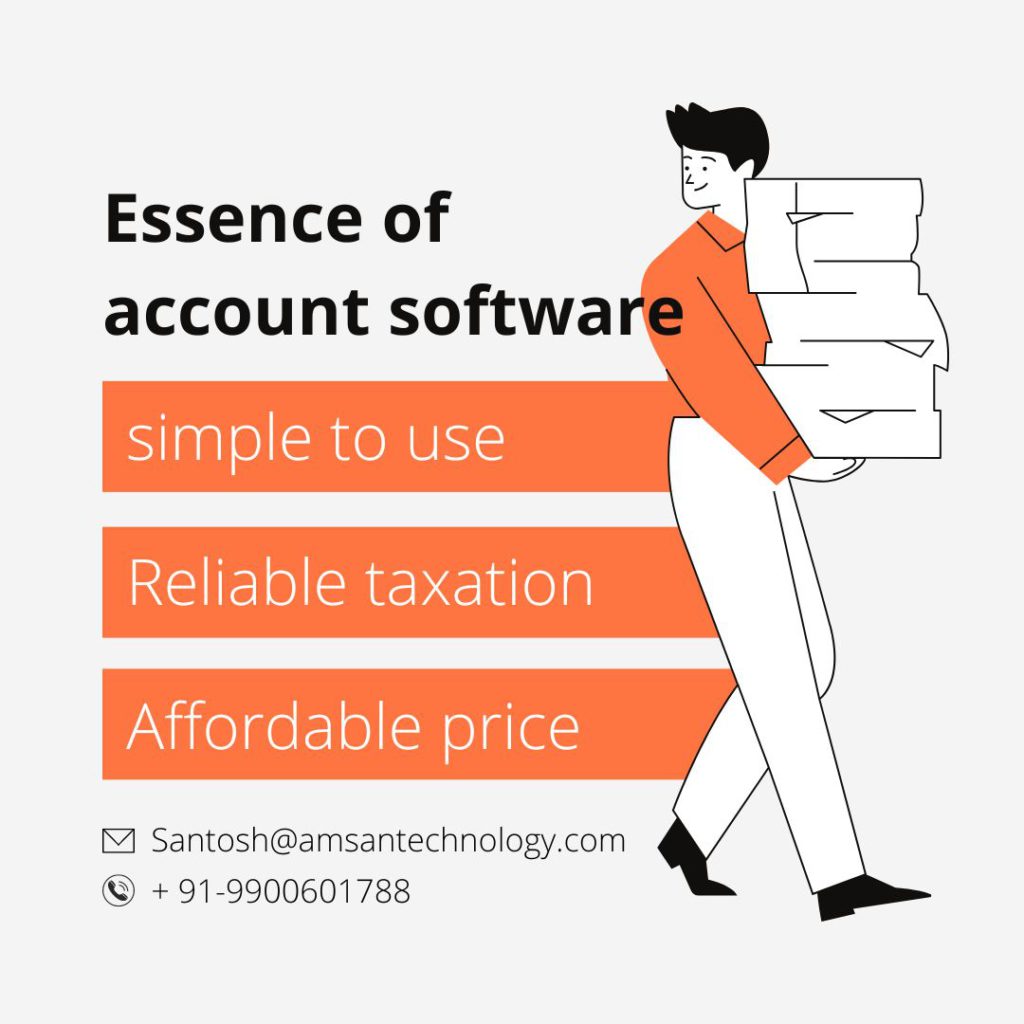 Looking for a way to improve the productivity of your company?
This are the Best Practices for Choosing a Small Business Accounting software.
Software needs to be simple to use
Your chosen business management system shouldn't have a challenging learning curve. You should pick software that is generally simple to use and offers expert assistance when required, like TallyPrime. The business management software aims to make running your entire company simple, not complex. The software should need basic training so your staff can become comfortable with it and use it for more effective business management. The best software will have many resources, including guides, YouTube videos, and professional help.
Scalability is a requirement.
As an SME, your company will expand. Any number of years, including one, two, five, and more, could be required. You must be able to scale the business accounting software you use to accommodate your expanding enterprise. Although this characteristic is sometimes disregarded, it is crucial to keep prices down as the company expands. It requires time and effort to switch from one software tool to another. Selecting a program like TallyPrime, created for MSMEs, can spare you future headaches and valuable time.
If your company wants to expand, you must make these crucial decisions, but you cannot do so without the correct reports. There should be reporting capabilities in business accounting and management software, like TallyPrime, which can produce over 400 reports. By using reporting, you can base your judgments on your company's actual data. It offers a comprehensive or overarching view of your company, enabling wise decision-making. Reports show your company's performance, status, and areas that require improvement.
Accounting software for businesses should simplify taxes and provide functions linked to tariffs. You should always file your returns on time and pay any owed taxes to the appropriate tax authorities. Every SME must avoid paying taxes late to avoid penalties and fees. TallyPrime allows issuing e-invoices and automatically generates GST-compliant invoices. By reducing errors for MSMEs, it streamlines and simplifies the process of filing taxes. Additionally, it produces various tax reports to help you better understand taxes.
You can do more with a software solution with flexible features since it can handle exceptions expertly. Consider the case of TallyPrime. It gives you additional freedom to carry out various accounting duties by allowing you to include exceptions for different features. It supports many price points, controls sales, and production kinds, and can be used however you see fit for your company. Additionally, it has robust features with exceptions, so you may avoid doing everything manually and wasting countless hours on this.
A business accounting and management system really must include data security. Only individuals with the proper permissions should access your company's data. You must be able to provide user access using the software. This is done with ease via TallyPrime. You can safely access your data from anywhere while receiving total data security. It makes it possible for individuals in various positions to have user-level access so they can only access the information they need. This makes it possible to manage businesses better.
It would help if you didn't ignore the price because it's a crucial factor. Scrutinize your spending plan to verify if the software solution is within it. Spending too much money on complex, challenging software is not a good idea. A program like TallyPrime provides a wealth of capabilities that help every business prosper by accurately documenting transactions, producing crucial reports on time, and managing numerous facets of your company. The best features are available to you, and it is cheaply priced.
More about Choosing a Small Business Accounting software.
Try the Best accounting software available in market
Making a decision and Choosing a Small Business Accounting software can really be hard. Here amsantechnology comes in light, where you get a profession help with step-to-step guid. Amsan provide free module for initial understanding and also provide with service after sale benifit that no other service provide in  market.
Read more about "WHY SHOULD ONE ALWAYS CHOOSE AMSAN TECHNOLOGY OVER OTHERS FOR TALLY CUSTOMIZATION????" and get a better understaning on amsantechnology benifits.