Digital factories are the future of manufacturing. They allow companies to achieve greater productivity and update their business models for today's marketplace. For example, digital factories can help a company produce just-in-time products customized to meet a customer's needs.
From leveraging ERP software to bringing greater efficiency to the production process, learn how manufacturers use the latest technologies to streamline their operations and stay competitive.
Industry 4.0 is revolutionizing manufacturing, opening up possibilities for productivity and efficiency that would not be possible without a deep usage of digital technologies in the factory, from artificial intelligence to advanced robotics systems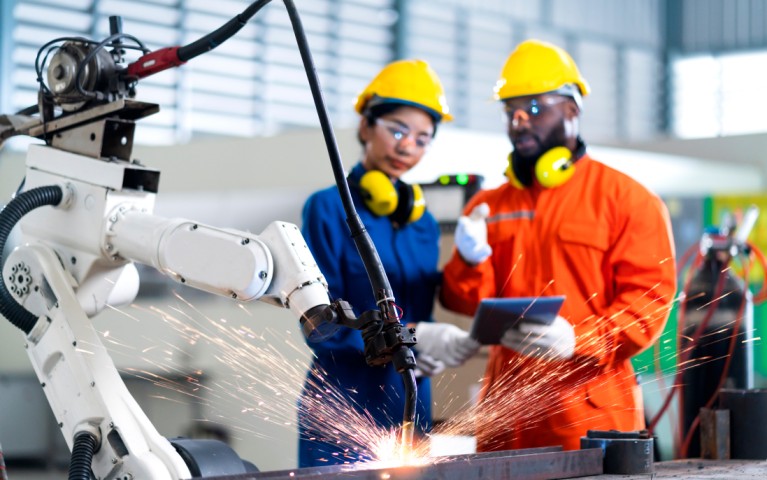 THE GROWTH OF DIGITAL FACTORIES
Over the next five years, 93% of respondents want to increase their investments in German digital factories. In comparison, 75% intend to establish new digital factories or expand their current ones in Germany and Western Europe.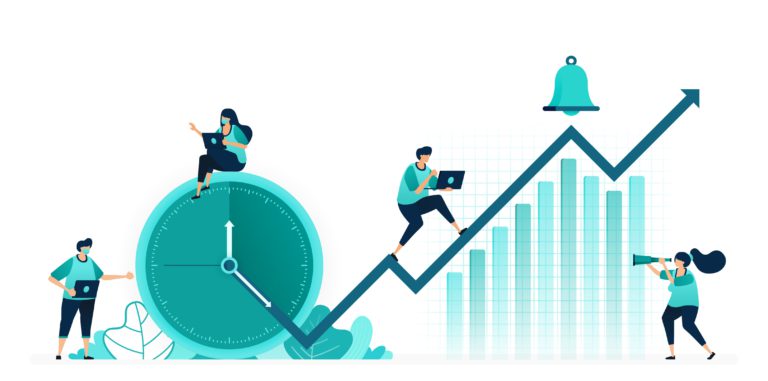 THE POTENTIAL OF DIGITAL FACTORIES
The majority of decisions are influenced by digital factories, which are also high on top management's agenda.
Regional manufacturing and customer-centricity must be accomplished to convert to a digital factory.
Digital factories receive strategic investments with ROI targets of two to five years.
For a 5-year ROI timeframe, Digital Factories anticipates up to 12% in efficiency gains.
Through integrated MES( Manufacturing Execution Systems), digitalization of factories enables internal and external connectivity within factories (which is extremely necessary).
More productive operations are being driven by digital manufacturing, which makes everything seamless.
Businesses utilizing predictive data analysis and machine learning can make better decisions thanks to digital factories.
Building a digital labor force is made possible by "digital factories," which is a "must-have" for every business seeking to gain any competitive advantage.
GO IN THE DIRECTION OF DIGITAL FACTORY
Benefiting from cutting-edge technology, It takes more than a substantial one-time project to alter production. To effectively take advantage of digitalization across the manufacturing process, it is necessary to go on a digital journey and make iterative updates and modifications to techniques, equipment, and staffing strategies.
Manufacturing has come a long way in the last few years. The level of sophistication, flexibility, and automation that is now possible has opened up massive opportunities for manufacturers to streamline processes, reduce costs and increase efficiency. 
With advanced technologies like artificial intelligence, machine learning, and robotics becoming more accessible and affordable daily, manufacturers can now implement them at an industrial scale. The results are promising:
Manufacturers are seeing reduced costs, increased production output, and improved quality as they streamline processes across their entire organization.
A digital factory's long-term objective is for all corporate processes to be digitalized, which would involve:
Sales teams have access to production data, vendor capabilities, and existing supplies to quote projects accurately and anticipate resource availability while engaging with clients.
Production runs combine additive manufacturing, robotic processes, and human interactions to ensure every aspect of production is handled as effectively as feasible.
Digital imaging and video-based capabilities are used in testing and quality control systems to give comprehensive analysis more quickly and correctly than human testers.
Teams in charge of warehouse and field services have complete knowledge of inventory levels, including those of items in transit. This information is readily accessible to all parties engaged in the business.
The ability to collect and handle data across business divisions ensures consistency and productivity. It needs incremental development over time. You can perform the following actions in this process:
Upgrade your ERP system to a future-proof and flexible platform to accommodate the unique processes produced by emerging technologies.
Use IoT solutions to address particular trouble spots and provide instant value to support additional investment.
Use AI to enable robots to modify their behavior with little to no human input.
Provide employees with cutting-edge equipment to easily access the data they need in digital production settings to generate value.
Owners of a digital factory have instant access to the precise information they require. They may be more resilient in an unpredictable world by using that data more innovatively to guide business decisions, anticipate issues, and be prepared to address them. Let's pave the way for digital factories, as they are the future of manufacturing.
Head over to our website www.amsantechnology.com or just call 91-9900601788 , this is your que