GET ERP software for metal fabrication industry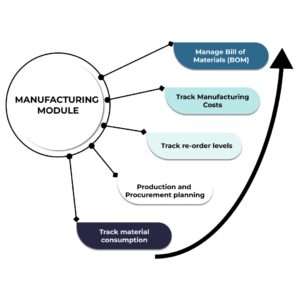 ERP is a category of commercial software that aids in the management of business operations and It may be utilized for various production, sales, and distribution tasks.
Essential elements in ERP SOFTWARE for METAL FABRICATION INDUSTRY
Metal fabrication manufacturing is a precision-based industry, so workforce skills must align to meet customer expectations.
The user interface should be easy to use.
ERP software for metal fabrication companies is a solution that provides seamless integration between the manufacturing processes, production planning and execution, and the enterprise information system.
It ensures that all processes are aligned with customer expectations.
The system is well known for managing the data and processes of an organization. The software for metal fabrication companies should be able to help with the specific needs of this industry and have a user-friendly interface that is easy to learn.
In the metal fabrication industry, it is critical to have an ERP system in place. It helps with inventory management, production planning and scheduling, and customer service.
A well-managed ERP system can help companies increase productivity, reduce operational costs, improve customer service, and streamline their business.
Companies implementing an ERP system have significantly increased revenue and profit margins.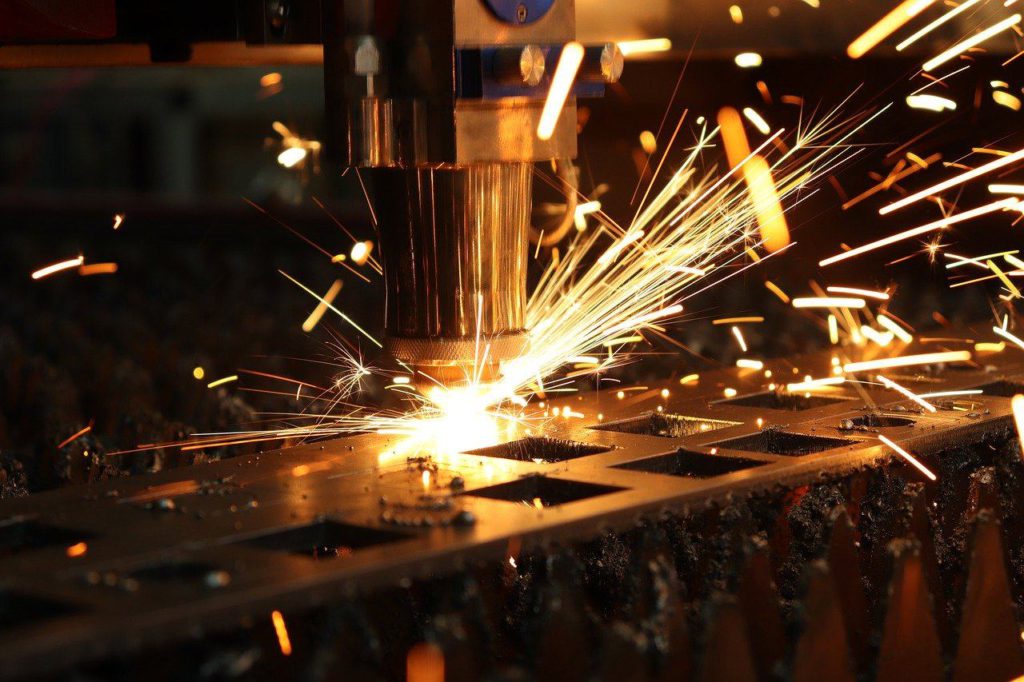 ERP software for metal fabrication industries
BENEFITS OF ERP SOFTWARE IN METAL FABRICATION INDUSTRY.
ERP software for metal fabrication companies has been designed to meet the needs of this industry.
The benefits of using ERP software are innumerable.
The system comprises modules such as accounting, inventory, production planning and control, customer relationship management (CRM), human resources management (HRM), etc.
Increasing output by pushing projects from inception and quoting through to the production line so finished metal products can be in the customer's hands as quickly as possible, removing unnecessary procedures, and centralizing operations to increase your time to market.
ERP software is a critical component of manufacturing success. It helps track inventory, manage production and distribution, and provide real-time data to help improve operational efficiencies.
Improving equipment and operational efficiencies.
Understanding how material availability and lead times affect your production plan to help you minimize supply chain disruption and prevent unnecessary delays.
Enabling total traceability throughout the production, distribution, and supply chain to assist your customers with quality control and legal compliance as well as in the event of product recalls.
Businesses can reduce inefficiencies, increase productivity, and improve customer service.
Investing in metals ERP enables companies to address changing customer needs and expedite turnaround times while maintaining high-quality standards.
HOW TO SELECT THE APPROPRIATE METAL FABRICATION SOFTWARE FOR YOUR BUSINESS AND IMPLEMENT IT?
You may quickly cut down your shortlist by selecting ERP software made specifically for the metal fabrication business, but there are additional factors to consider when selecting your chosen option.
Additionally, Cloud-based metals ERP might aid with cost control. Hardware installation is unnecessary, and your solution may quickly grow and scale with your company.
Much planning and research go into the lengthy process of implementing an ERP system.
The essential stage is to determine your company's requirements and the business procedures you wish to use the new system to automate.
This will help you decide which software solution is suitable for you and how much money you need to invest in the project.
CONCLUSION - WHY CHOOSE AN ERP SYSTEM FOR YOUR METAL FABRICATION INDUSTRY?
ERP software for metal fabrication companies is a crucial tool that helps manage the company's processes. It can help manage the company's inventory, production, and sales.
ERP in metal fabrication companies is beneficial because as it offers a centralized system.
Many metal fabrication businesses need help finding the right ERP system. 
The first reason is that an ERP system will help you automate and streamline your production process, resulting in less time wasted on manual tasks and more time spent on value-added tasks like design and innovation. 
The second reason is that an ERP system will help reduce your inventory costs by making it easier to forecast demand, plan production, and avoid overproduction. 
The third is that it will make it simpler for you to manage all of the different orders from customers

Head over to our website www.amsantechnology.com or just call 91-9900601788 , this is your Que.