Filing an ITR is mandatory as per the Govt. of India's instruction. And if you are filing your ITR online, then it's called E-filing. This is quite easy as compared to filing it offline. You can file it both from your home and office. You can easily file it for both MSMEs and for corporate.
Cleartax is a leading SaaS-based Fintech. That deals in every matter related to GST and Income Tax. We have an enormous number of services such as E-way billing, GST filing, ITR filing, Input Tax credit, Vendor reconciliation, and many more.
So, in order to file an ITR , you must download your "form 16" and that you can do it for free with cleartax. We have more than 2500 entities taking services from us.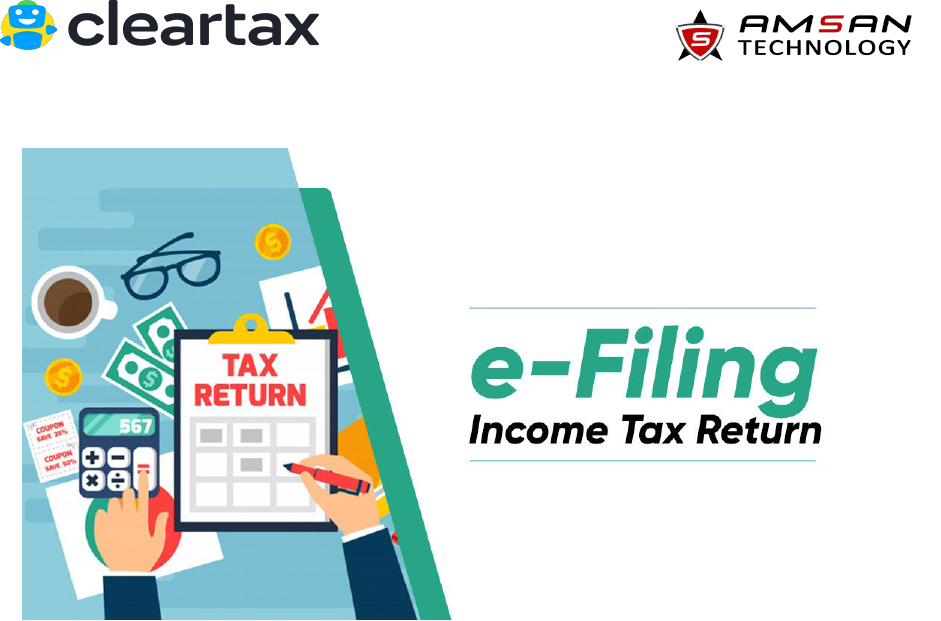 Pan card
2.Aadhar card
3. Form 16
4. Account details
5. All your investment details
It takes less than 7 minutes to file ITR on cleartax which is lesser than compared to any other Govt. portal.
Following the below-given steps , you can easily file ITR
Login to Cleaxtax's website. Upload form 16 in PDF format and if you don't have form 16, you can download it from cleartax's website as well.
Enter your personal details like PAN number, DOB and other details asked
Enter your income details and TDS as per that
Also ,if you have made any investments such as LIC, PPF, medical insurance etc, you can mention over there and take advantage under 80c
Do the verifying process and you are almost done.
Follow us on social media and get a chance to win some exciting gifts
Facebook – @AmsanTech( https://www.facebook.com/AmsanTech )
@Amsanite( https://www.facebook.com/Amsanite)
Instagram – Amsan_Tech ( https://www.instagram.com/?hl=en )
LinkedIn – Amsan Technology (https://www.linkedin.com/company/tally-amsan/?viewAsMember=true)
Website – https://amsantechnology.com/